Multi-vendor marketplace development
Restork
RESTORK's luxury multi-vendor marketplace was built using WooCommerce.
The founder of RESTORK contacted us to design and develop a multi-vendor marketplace for her business. The main functionality is buying and selling authenticated, pre-owned luxury children's fashion, furniture, travel systems, and toys.
Our goal was to create an e-commerce shopping experience where customers could easily switch between buying and selling.
Our team was excited to work on the challenge of creating an upscale desktop and mobile user experience.
Visit website
WOOBRO did a fantastic job for me. I was a bit a lost when I started my journey of creating a business, but they were there throughout the whole experience. I have recommended them to all my friends!
User flow
RESTORK has three types of users: Admin, Seller, and Buyer. To find out what actions are most efficient and preferred for each type of user to achieve their goals, we started mapping the user flow on the website
Logo and Design Guidelines
One of the most influential factors of having a simple logo is recognisability. We created a simple, memorable, and aesthetically appealing logo for RESTORK.
To ensure that all parties use the created brand elements consistently, we created design guidelines based on the basic principles of design.
Wireframes
To bring clarity to the project, we started with wireframes which allowed us to work out the optimum layouts and interactions. These wireframes helped our client to think more specifically about what their needs are for each part of the new website. It also helped them further clarify and define their project goals and primary focus.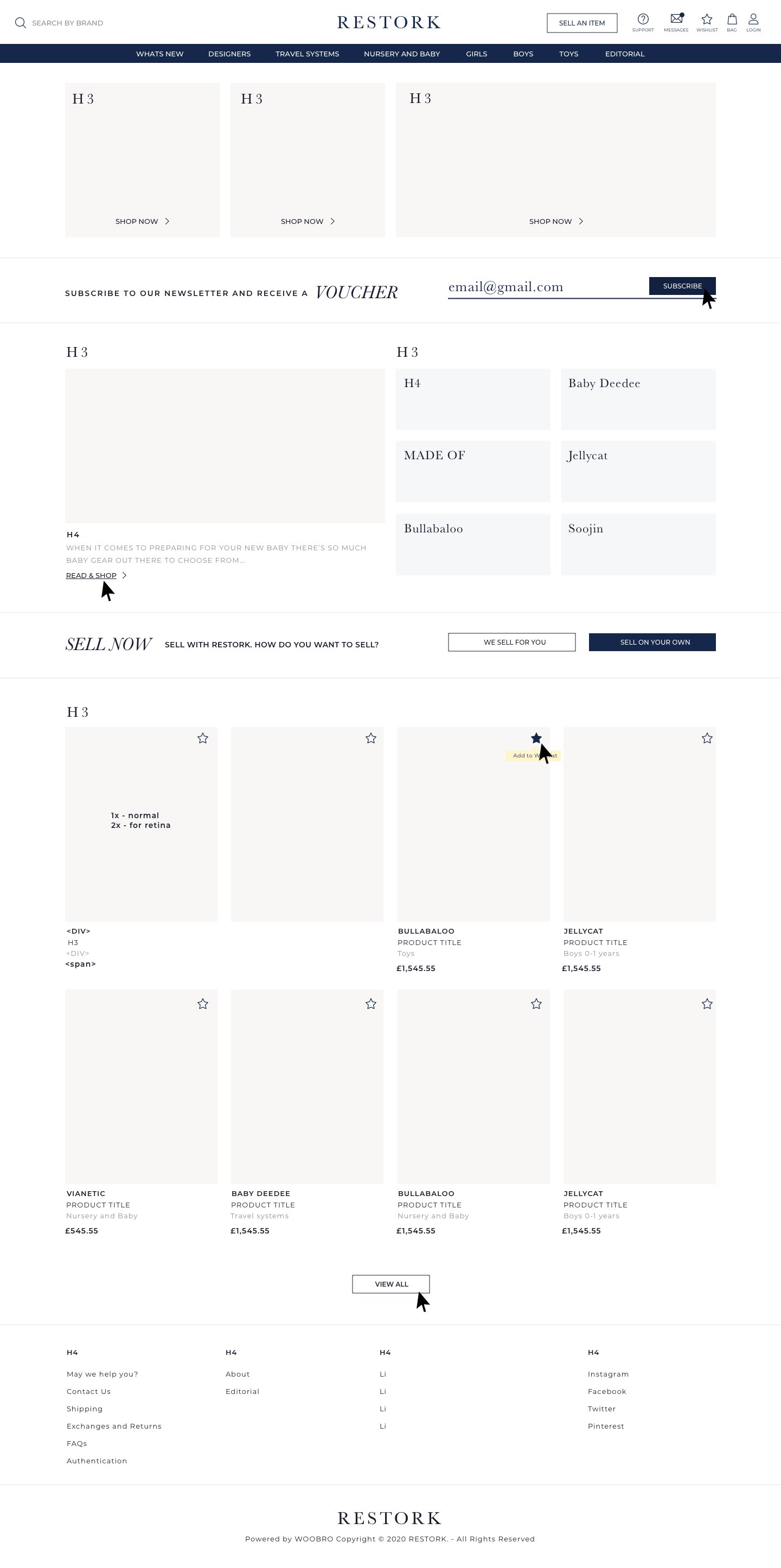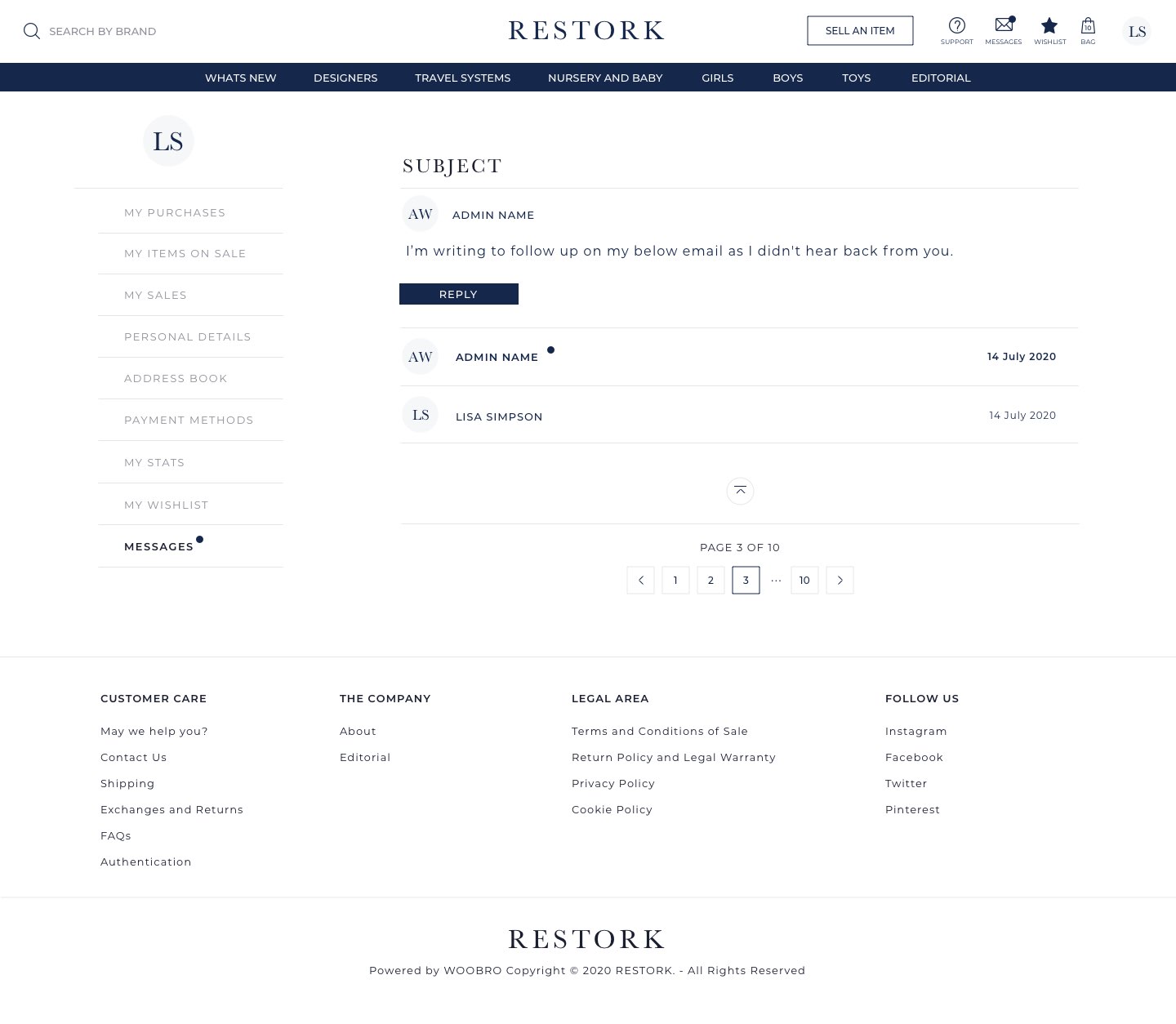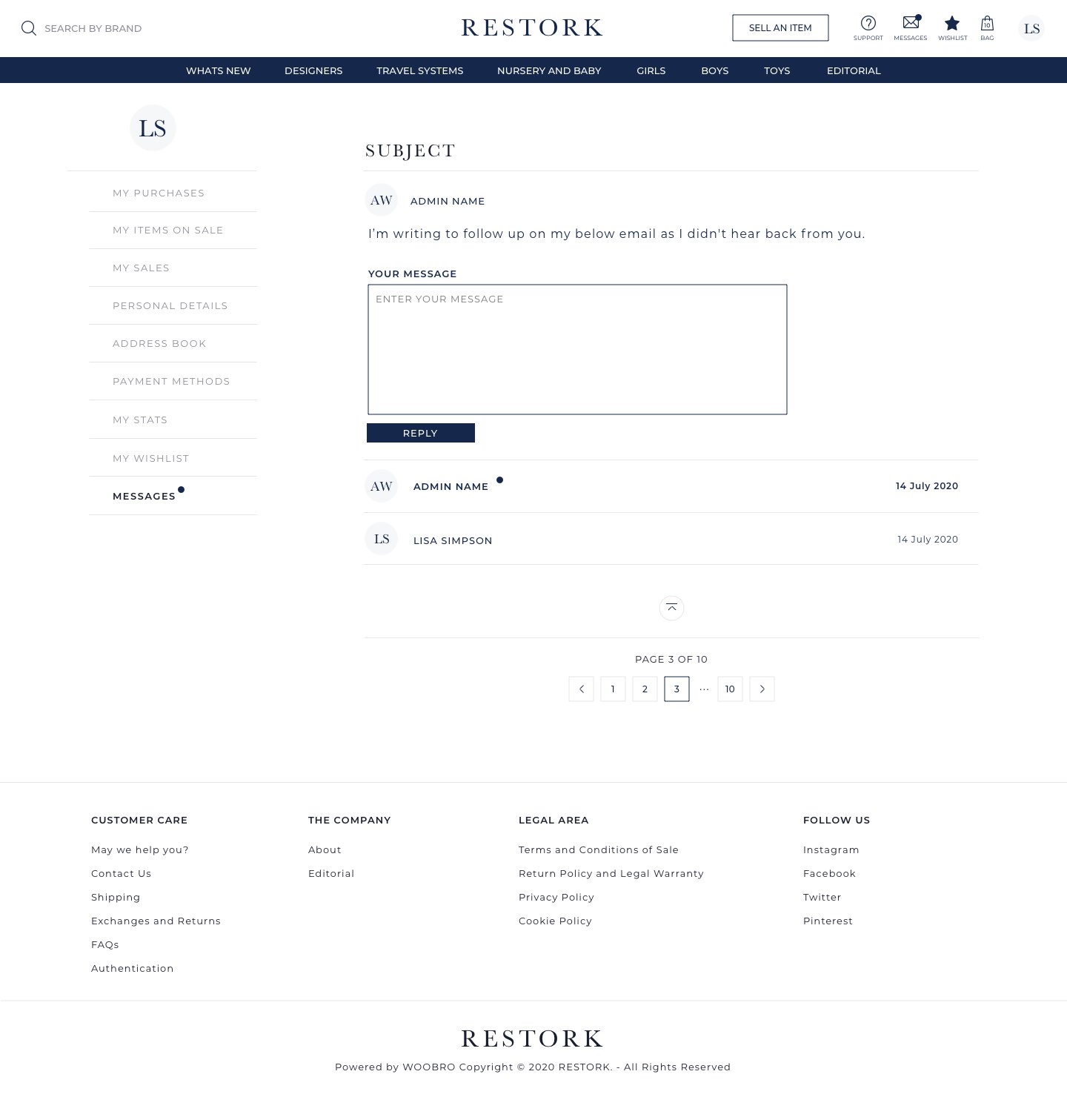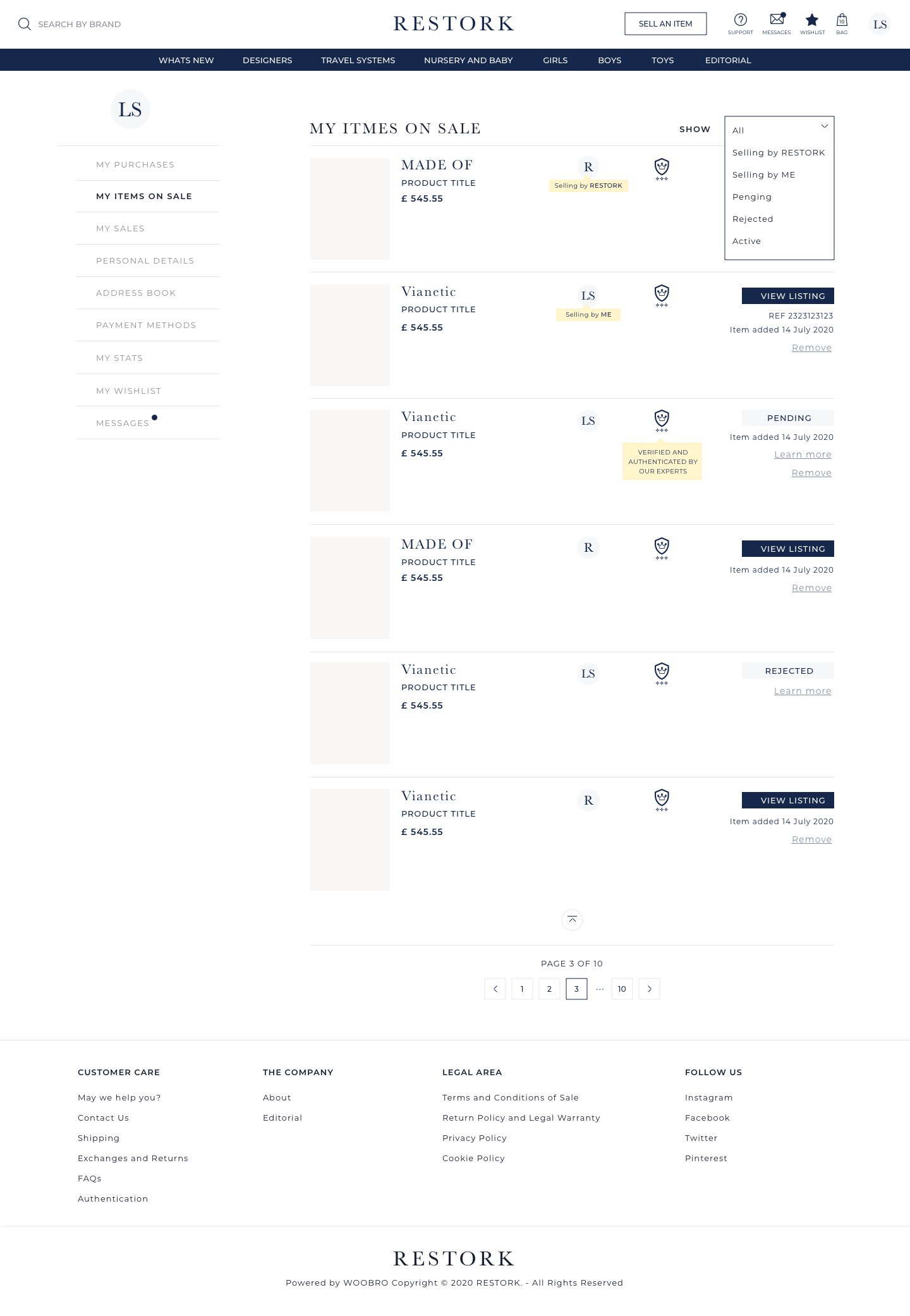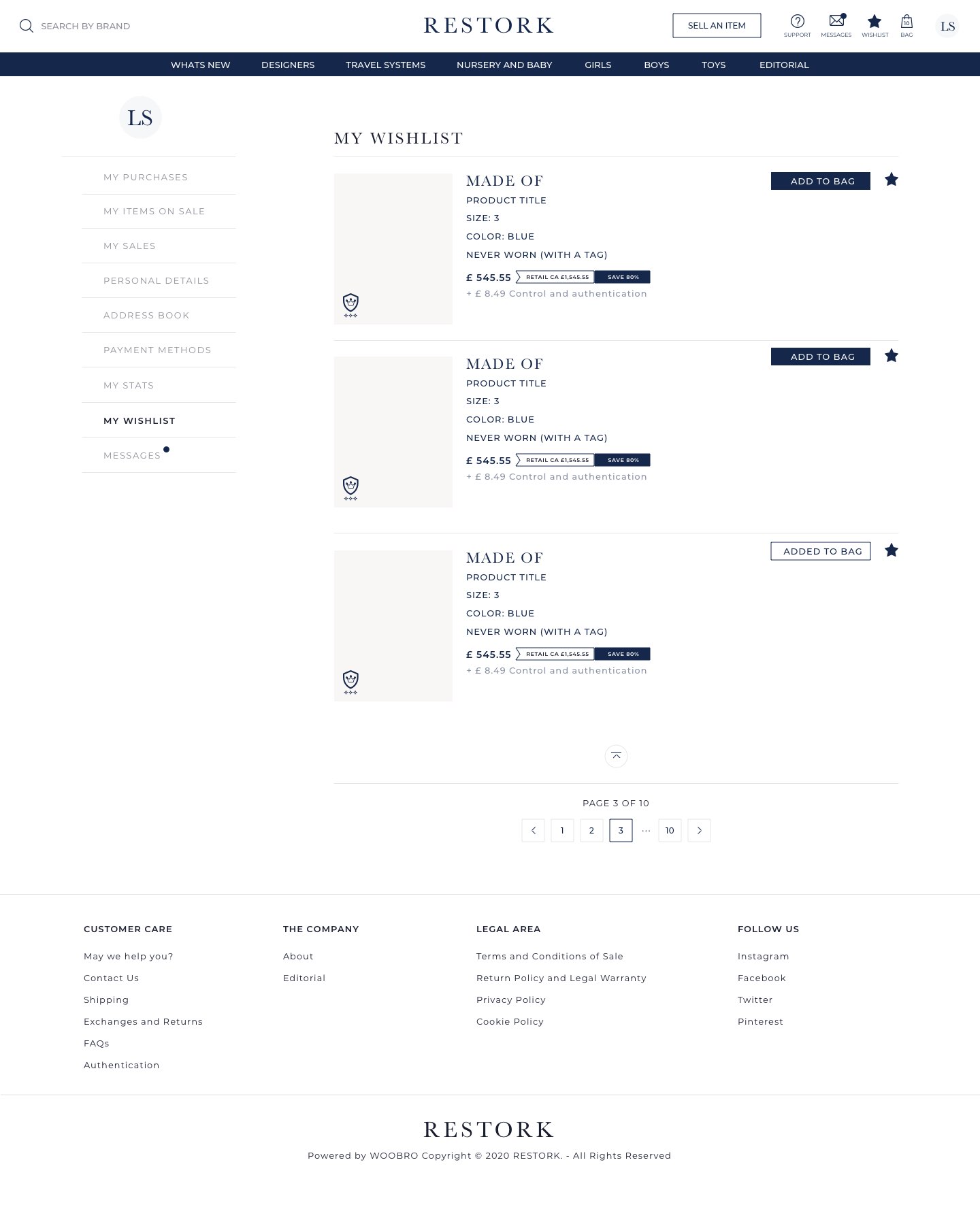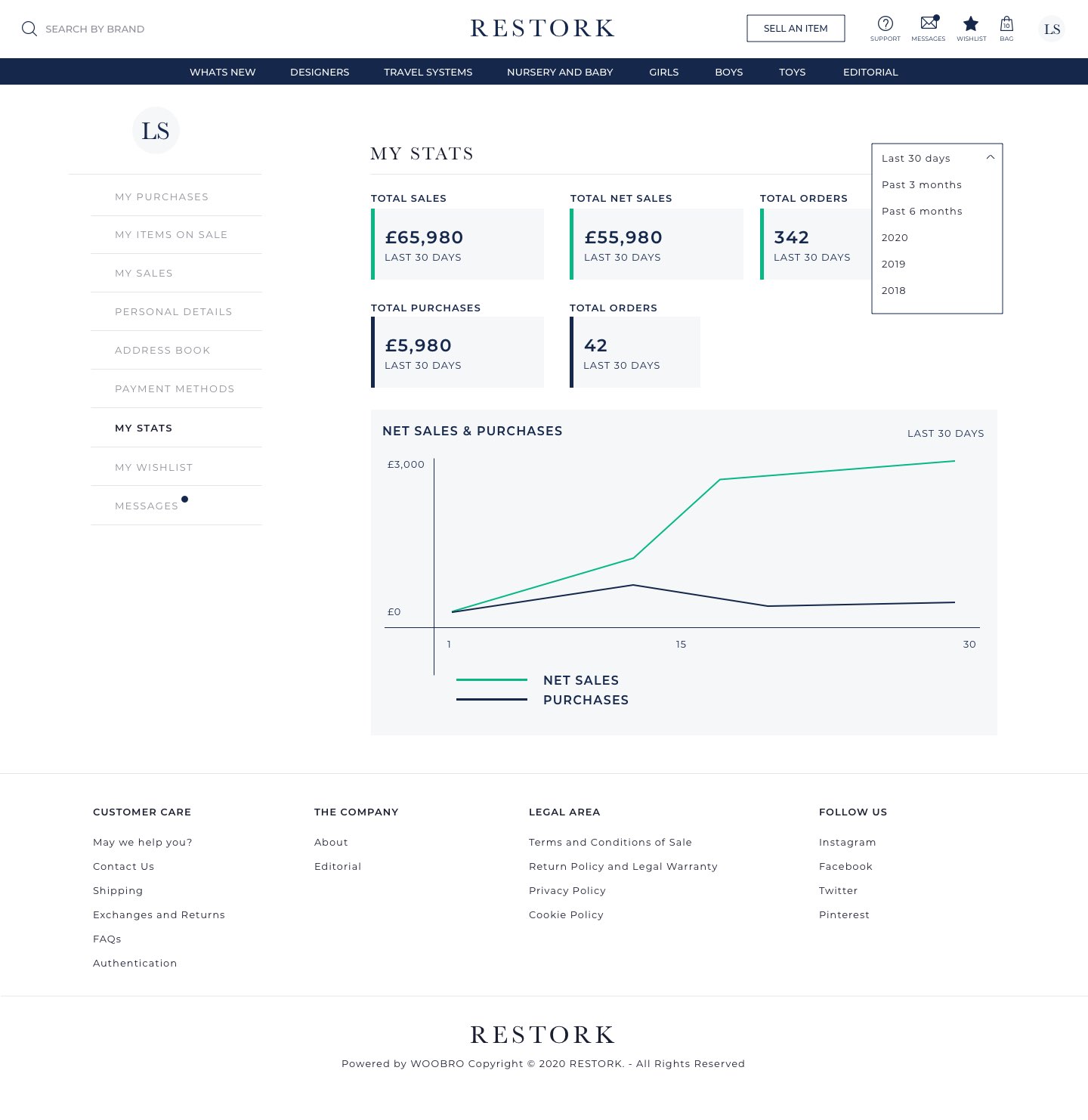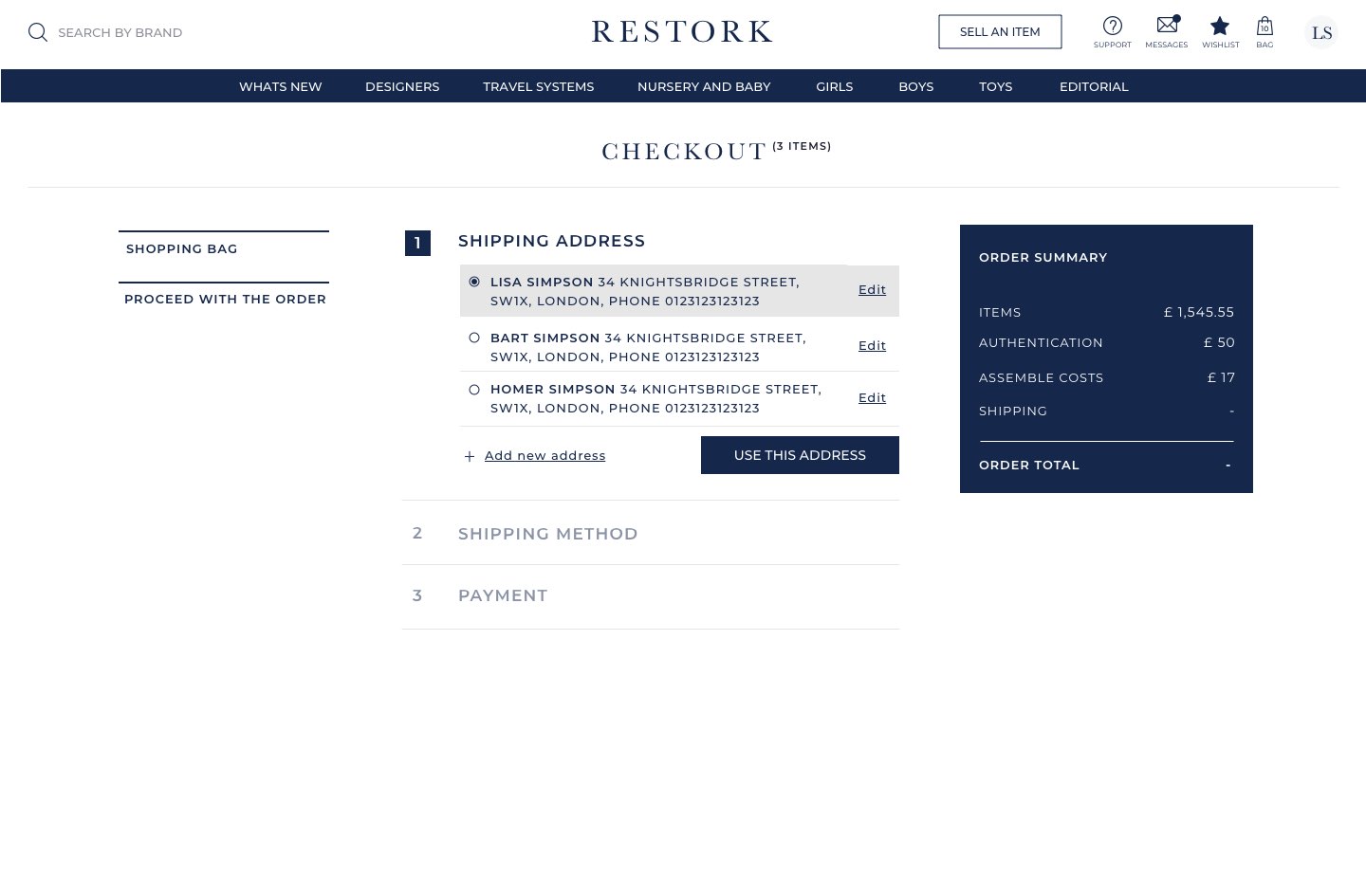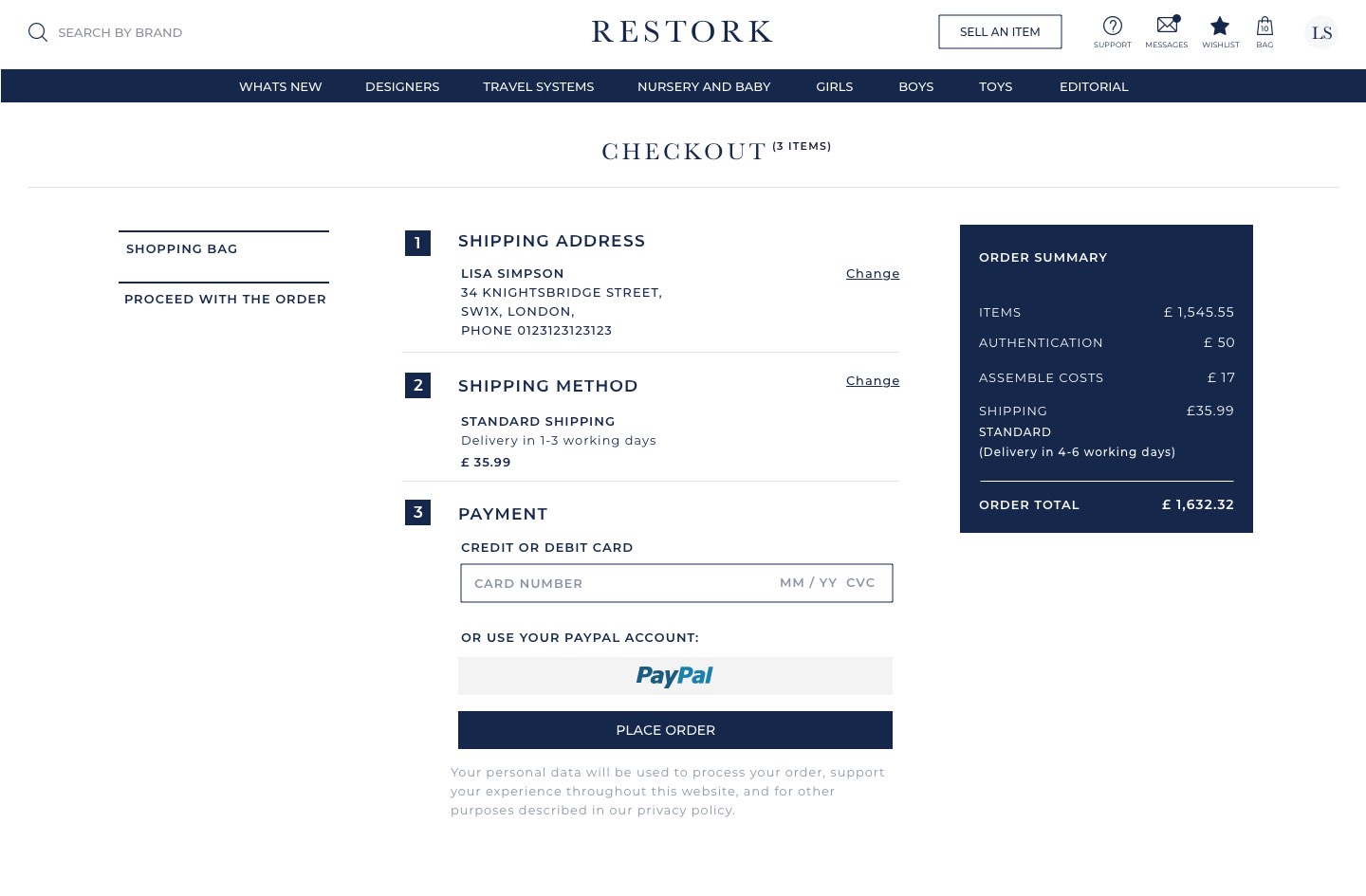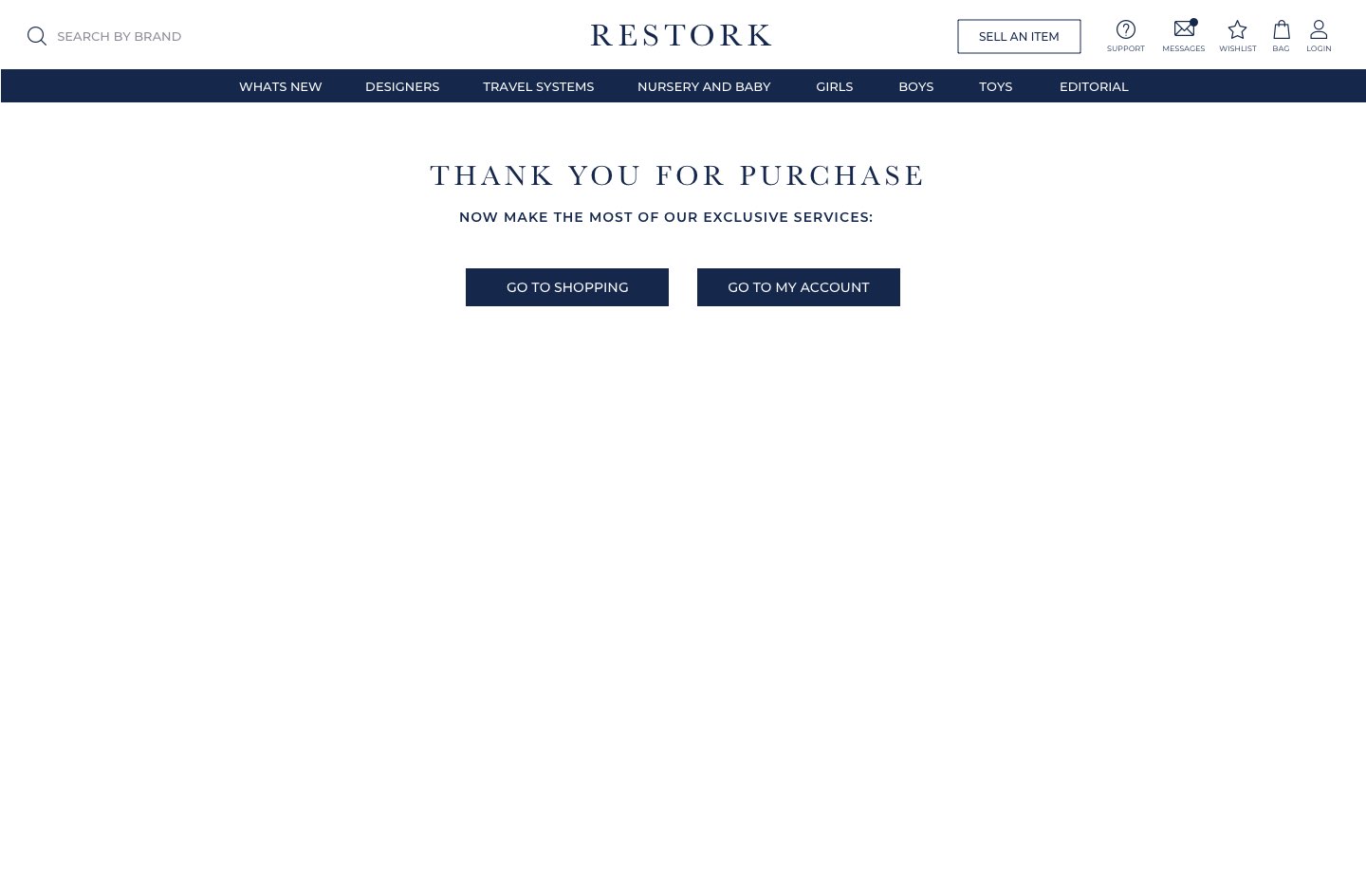 UI Design
We applied the principles of "less is more" and "quality over quantity" to the user journey on the website. It matches well with the mentality of the users, who are looking to reimagine their children's items.
Our goal was to communicate excellence and exclusivity through design. With maximum attention to detail in the typography, colour palette, and iconography design, we established a holistic experience.